Acupuncture Clinic in Center City Philadelphia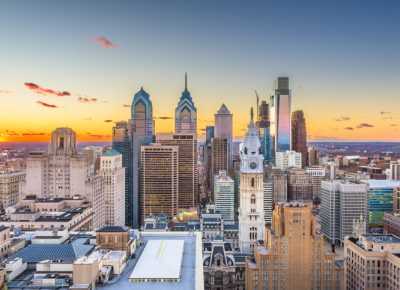 At the Tao Clinic of Acupuncture, our new location on Walnut Street is ideally located for residents seeking an acupuncture clinic in Center City Philadelphia. We are a team of professional acupuncturists with years of experience treating a wide variety of symptoms, including chronic pain, anxiety, depression, fatigue, infertility, menopause, Lyme disease and cancer. We employ acupuncture as part of a Chinese medicine-based holistic approach to improving your overall health.
Your body's vital energy, known in Chinese as Qi (pronounced "chi") flows throughout your body in energy channels called meridians. If your vital energy is moving in the wrong direction, is blocked, becomes depleted, or is out of balance, the result is chronic pain, illness and dysfunction.
With acupuncture, the goal is to restore your body's proper energy flow, through insertion of tiny stainless steel needles in strategic acupuncture points. Depending on the complexity of the symptoms, acupuncture sessions can take 30-60 minutes. It takes a dozen or more sessions to achieve significant results, but many patients begin to see improved health and reduced pain after just a few sessions.
For over 2,500 years now, acupuncture has been the primary medical technique in Asian nations for relieving pain, healing chronic diseases, and improving patients' overall health. Take the time to read some of our patients' success stories here, and how our qualified acupuncture and holistic medicine treatments can be effective to improve your symptoms too.
The Tao Clinic of Acupuncture is easily accessed as an acupuncture clinic in Center City Philadelphia; we are in the heart of the city on Walnut Street, just a few steps from Rittenhouse Square. If you are seeking a new approach to improving your health and overcoming your pain, contact us today and request a free 15-minute consultation. We're looking forward to helping you live a pain and stress free life again.