Acupuncture in South Philadelphia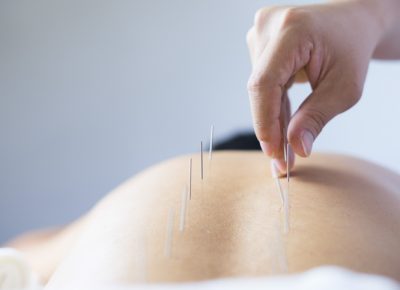 With our new location in Center City, the Tao Clinic of Acupuncture is ideally located for residents seeking acupuncture in South Philadelphia. Our staff of dedicated professionals have many years of successful experience treating patients struggling with a variety of symptoms. Conditions we treat include pain, anxiety and depression, chronic fatigue, infertility, menopause Lyme disease and cancer. Acupuncture is a key part of our Chinese medicine-based, holistic approach to your overall health.
In your body, there is a constant flow of vital energy, which the Chinese refer to as "Qi" (pronounced "chi"). This energy flows through channels known as meridians. If your Qi becomes misdirected, blocked, depleted or is otherwise out of balance, the body suffers from chronic illness and dysfunction as a result.
Our goal with acupuncture and Chinese healing remedies is to regulate your body's energy flow. We do this through strategically inserting thin stainless steel needles at designated points in the body. Sessions take 30 minutes to an hour, depending on your symptoms. Significant results require approximately a dozen sessions or more, but our patients often begin feeling better after only a few treatments.
In Asian nations, acupuncture has been seen as the primary medical healing technique for over 2,500 years, for relieving pain symptoms, healing from diseases, or improvement of overall health. We invite you to have a look at some of our patient success stories here, and learn more about how our holistic acupuncture and Chinese medicine remedies can help you overcome your physical and emotional struggles.
The Tao Clinic of Acupuncture on Walnut Street is your qualified choice for effective acupuncture in South Philadelphia. If you would like to try a new approach to relieving your pain and improving your overall health, contact us today and request your free 15-minute consultation. We are looking forward to helping you overcome your struggles and enjoy your life again.