News
---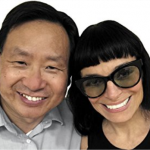 We've had the privilege of knowing Norma Kamali, the famous American fashion designer, for a while now. She co-authored "Facing East: Ancient Health and Beauty Secrets for the Modern Age" with Dr. Jingduan Yang, founder of the Tao Clinic of Acupuncture and the Yang Institute of Integrative Medicine. She is a force of nature, widely […]
Read More....
---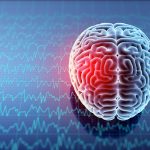 We used Quantitative Electroencephalography to answer the question, "Can Acupuncture Change Brain Waves?" and the results were impressive. We believe that acupuncture treatment to the human body is like electronic engineering car maintenance. The only difference is that the human energetic system is not as visible as that of an automobile. We are always curious […]
Read More....
---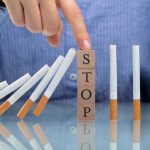 Tao Clinic of Acupuncture recently helped a local man quit smoking with acupuncture. Here is his story: I started smoking when I was 13 and currently I am 57 years old. I was a heavy smoker and smoked approximately one pack a day. I quit smoking in 1993 with acupuncture and was able to keep […]
Read More....
---
Each person who performs acupuncture has a unique style, often blending aspects of Eastern and Western approaches to medicine. To determine the type of acupuncture treatment that will help you the most, your practitioner may ask you about your symptoms, behaviors and lifestyle. Your Acupuncturist may also closely examine:  The parts of your body that […]
Read More....
---
Acupuncture promotes the body's innate healing abilities and helps to reestablish the body's natural state of balance, make it a safe, chemical-free alternative for relief from many of today's most common health complaints. Acupuncture can be used to help treat pain-related conditions, such as:  headaches and migraines  shoulder and neck pain  lower back pain  hip […]
Read More....
---
The function and life of human beings depend on the abundance and balance of bio-energy, which is also called Qi. The air we breathe and the food we eat supply the body with bio-energy, which circulates and is distributed to the entire body through energetic channels that are as invisible as the air. These energetic […]
Read More....
---
Acupuncture is a holistic therapy Acupuncture is a therapeutic modality that involves the insertion and manipulation of flexible, hair-thin needles at specific points on the body. In addition to acupuncture treatment, your acupuncturist has been trained in a wide variety of holistic therapies. Your comprehensive treatment plan may incorporate other modalities including acupressure, cupping, moxibustion, […]
Read More....
---
Yang Institute of Integrative Medicine treats mind, body, and spirit through the amalgamation of Eastern and Western medicine. One of their most popular treatments is acupuncture in South Jersey and Eastern Pennsylvania. Their acupuncture treatments can focalize on treating a variety of ailments, and they are especially useful when managing anxiety in Bryn Mawr, PA […]
Read More....
---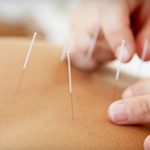 In traditional Chinese medicine, we relate anxiety disorders back to an imbalance of energy, or Qi, which we believe to be derived from the Zang Organs. The Zang Organs all come back to the heart, which stores the spirit (emotions) and can be affected by any Zang Organ imbalance. Anxiety disorders generally come from the […]
Read More....
---
Yang Institute of Integrative Medicine has a long history of treating patients with a time-honored synthesis of eastern and western medicine. They offer acupuncture for weight loss in Bryn Mawr, PA as well as acupuncture back pain treatments in Marlton, NJ and surrounding areas. This video highlights the benefits of pairing acupuncture and mindfulness techniques to increase effectiveness of […]
Read More....
---